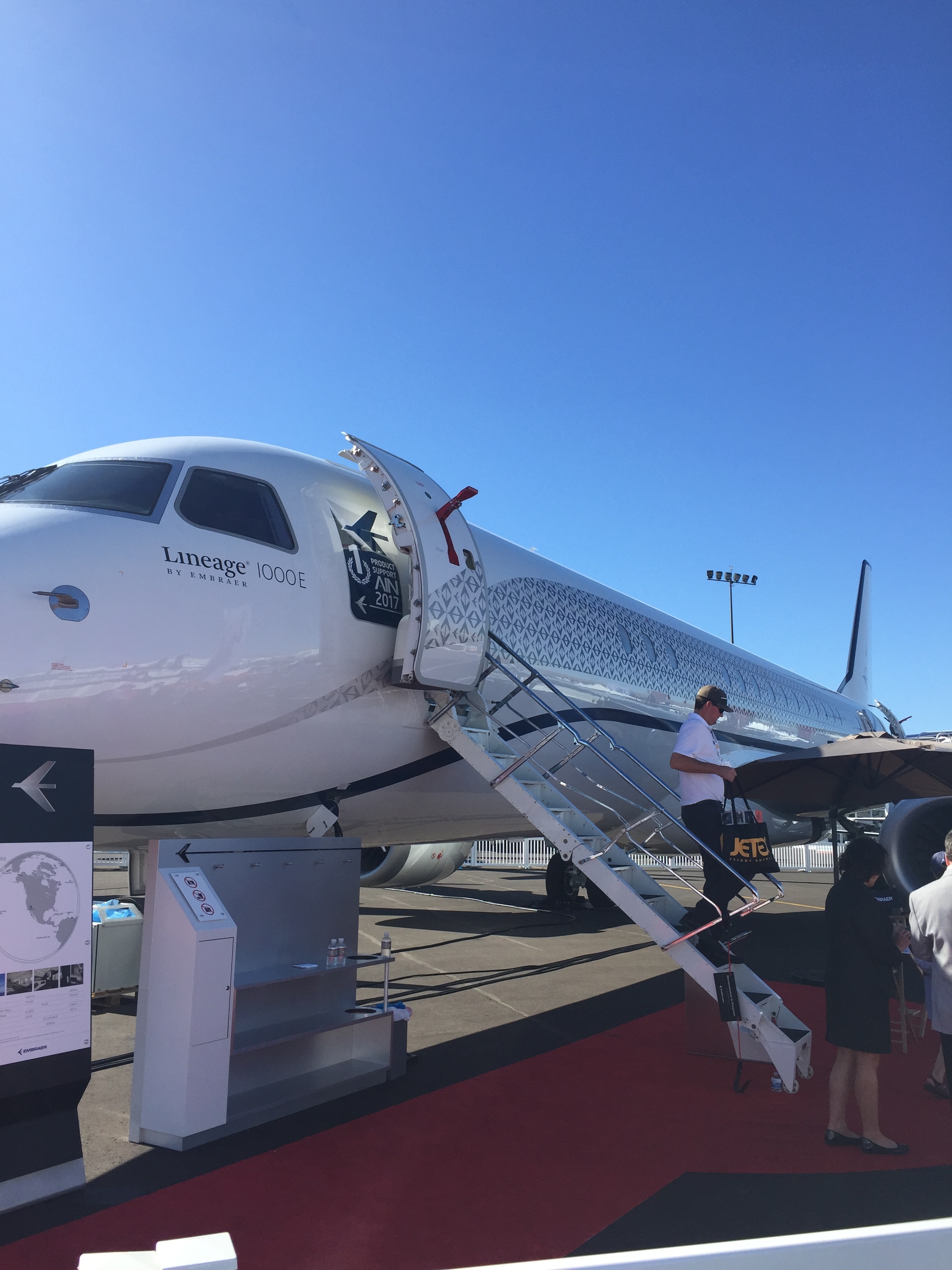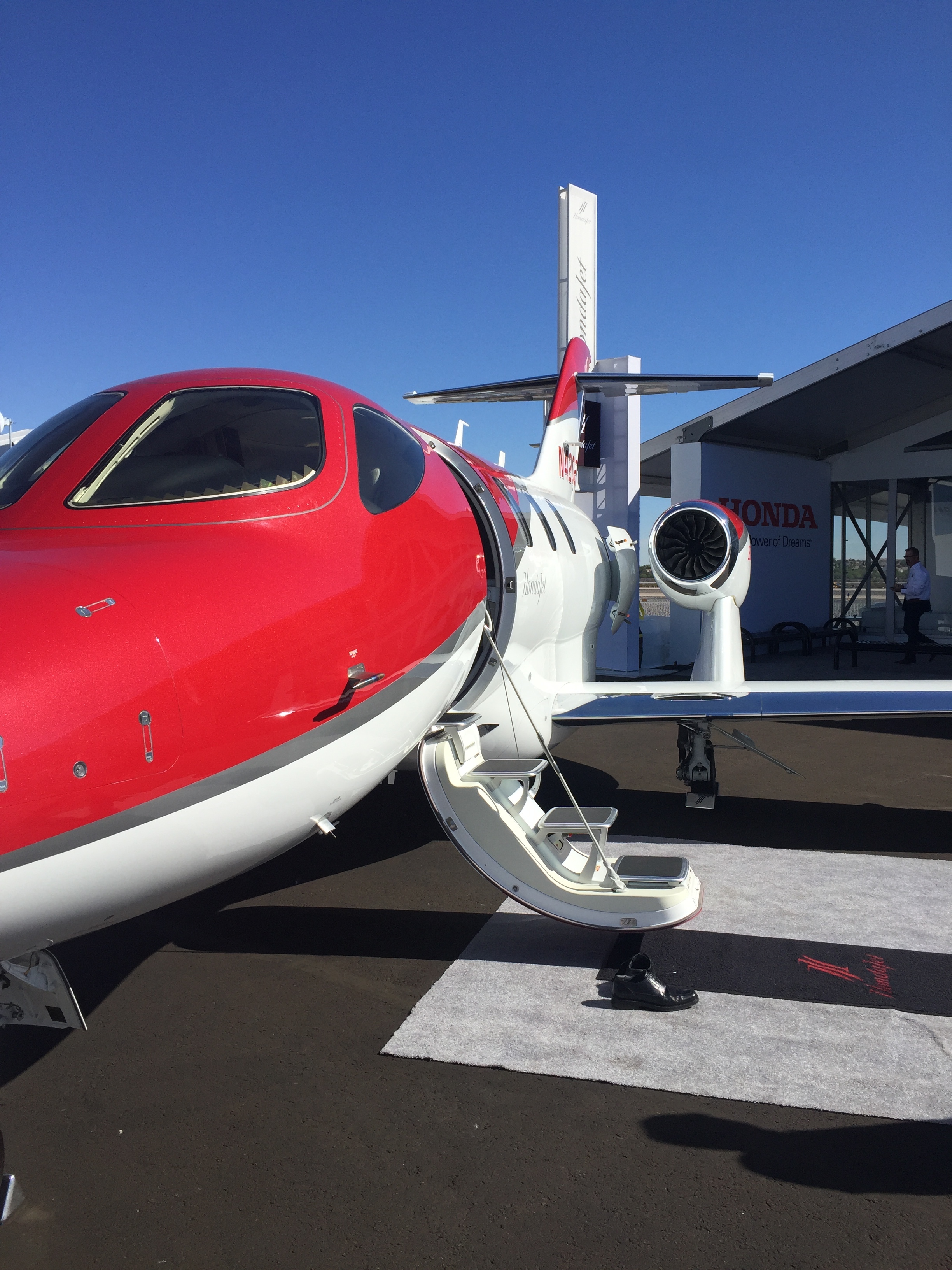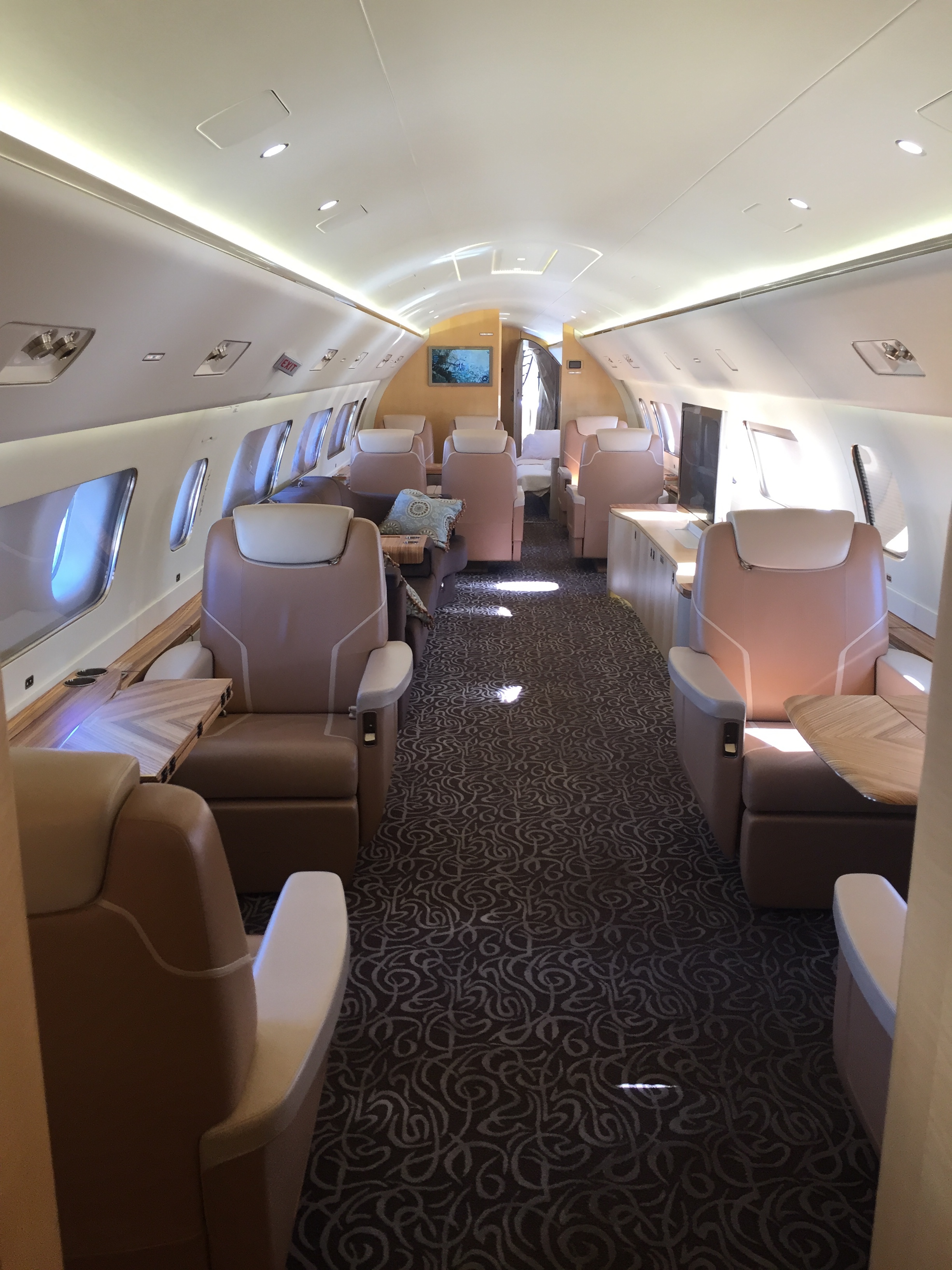 I was hoping that looking through all of the pictures I took at the 2017 NBAA (National Business Aircraft Association) convention, in Vegas, would remind me of what I thought were the most important takeaways. Unfortunately, an airplane geek having a camera at the convention was similar to a 5 year-old, with a tongue, at a candy store with free candy – it was a bit overwhelming. In my case, the hundreds of shots ultimately just made my head swirl. Here's a somewhat short overview of what I thought was important:
• Cessna has several new aircraft models with absolutely beautiful interiors. The Hemisphere, their first large cabin, long-range jet, is stunning, and, will be a real contender to kick sand on the Gulfstream/Falcon playground. The mid-size Latitude's cockpit, with it's Garmin touchscreens, felt roomier than the Lear 60 I fly.
• Embraer continues to impress. The Lineage 1000 (an upgraded, VIP version of the regional E190), is sleek and flies like a dream, according to a couple pilots who I palled around with. Their super-midsize Legacies blew me away (one with a granite floor entry, seriously outstanding), and, the sidestick in the cockpit that created more room than I would know what to do with.
• The new G500 and G600…well done, sir.
• Any Challenger fan will love the Nextant Aerospace's upgrade to the 604 (Nextant pulled a hat-trick with the Hawker 400 upgrade). Take an older, amazing plane and add a state-of-the-art avionics package with touchscreens, datalinks, synthetic vision, LPV minimums, better radar and more. Nextant also announced a coming upgrade that incorporates wing extenders and winglets that should add 500 miles to its range, and, higher service ceiling.
• Aerion supersonic business jet still making good progress.
• Hondajet owners are loving the simplicity of the plane, and, its quiet cabin because of the unique over-the-wing mounted engines.
• Safran, the maker of the Silvercrest engine for the promising Falcon 5X, better call S.O.S. and get their compressor problems sorted out. Otherwise, anyone who has ordered the plane is S.O.L.